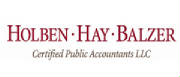 Denver CPA Firm, Holben Hay Husman, Announces Name Change
DENVER, June 21, 2010 -- The Denver CPA firm, Holben Hay Husman, has changed its name to Holben Hay Balzer CPAs, LLC (HHB) effective immediately. The announcement is made by William Holben, CPA, Managing Partner of HHB, who says, "As Sheila Balzer's influence in the business community, the profession and the firm has continued to grow, the firm's partners have agreed to replace Ned Husman's name on the firm masthead with Sheila's."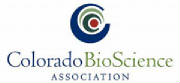 Colorado BioScience Association Moves Offices with Two Other Associations
DENVER -- November 24, 2009 -- The Colorado BioScience Association (CBSA) along with the Colorado Association of Manufacturing and Technology (CAMT) and the Colorado Software and Internet Association (CSIA) have moved together to a new office located in Downtown Denver. The announcement is made by John Collar, President and CEO of the CBSA, who says the three organizations previously at the World Trade Center, 1625 Broadway - Suite 950, have moved to Columbine Place, 216 16th Street - Suite 850.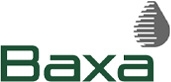 Baxa Corporation Signs Agreement for New Corporate Headquarters Facility
Denver, CO, October 25, 2009 -- Baxa Corporation, a global manufacturer of medical devices for health-system pharmacies, announces it has signed an agreement to lease the Maroon V office building as its new corporate headquarters facility. The new facility will allow Baxa to consolidate its current executive and administrative operations –currently occupying three separate building spaces –into a single facility of approximately 64,000 square feet. The move also accommodates the planned expansion of the company's production capacity at its Grasslands facility to support business growth.